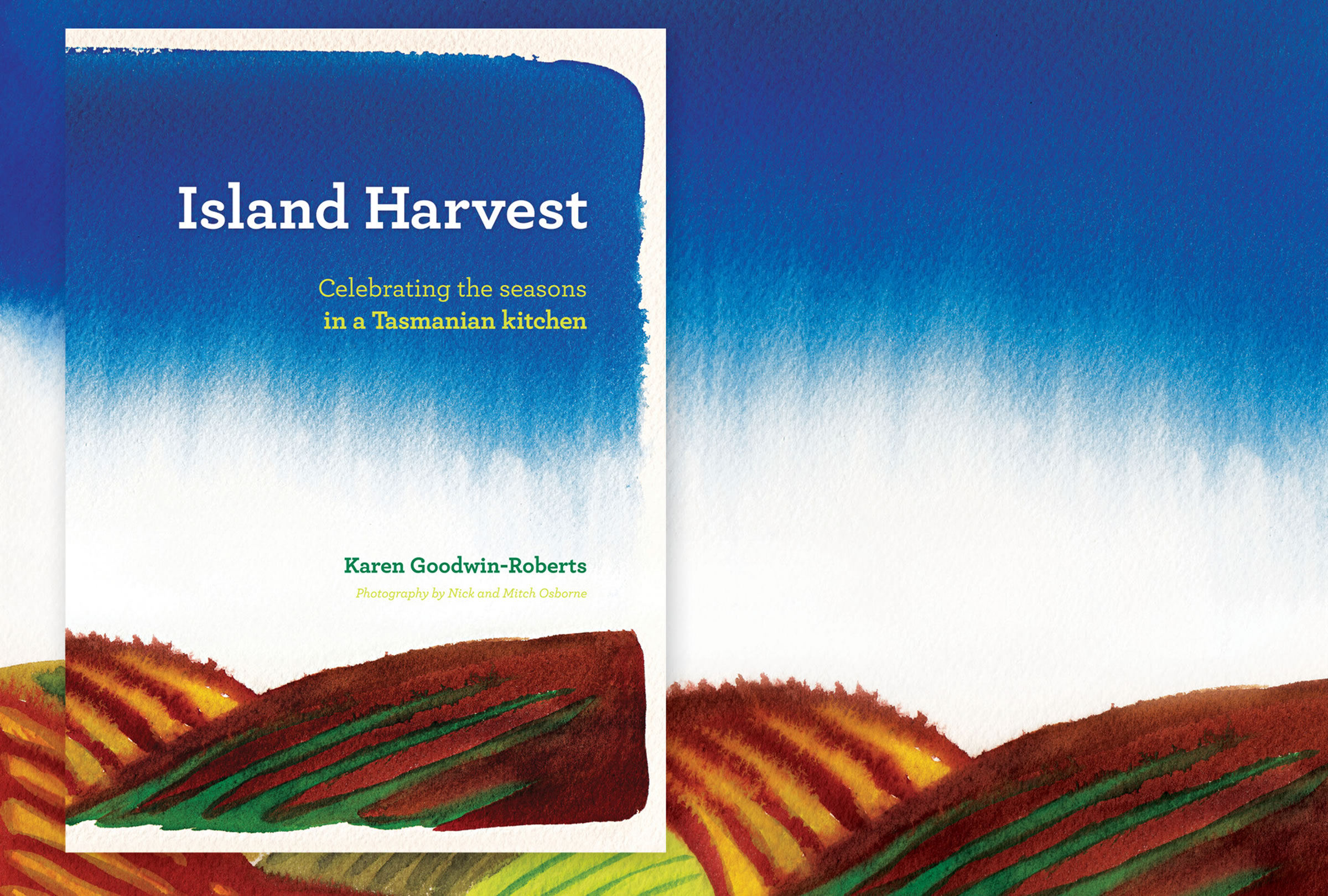 Island Harvest Book
Four chapters, four seasons
This book published by Tas Food Books features stunning photos from Osborne Images and recipes to suit each Tasmanian season from Karen Goodwin-Roberts.
I created a completely different set of illustrations and design for each chapter to create a unique mood. Autumn featured thick pencil-drawn linework. Winter a sophisticated, dark and rich wallpaper of seasonal ingredients. Free and loose paintwork and watercolours featured in spring, and the summer chapter was crisp and fresh.
Take a look at how the 224 page coffee-table book showcased a wide range of my handwriting.