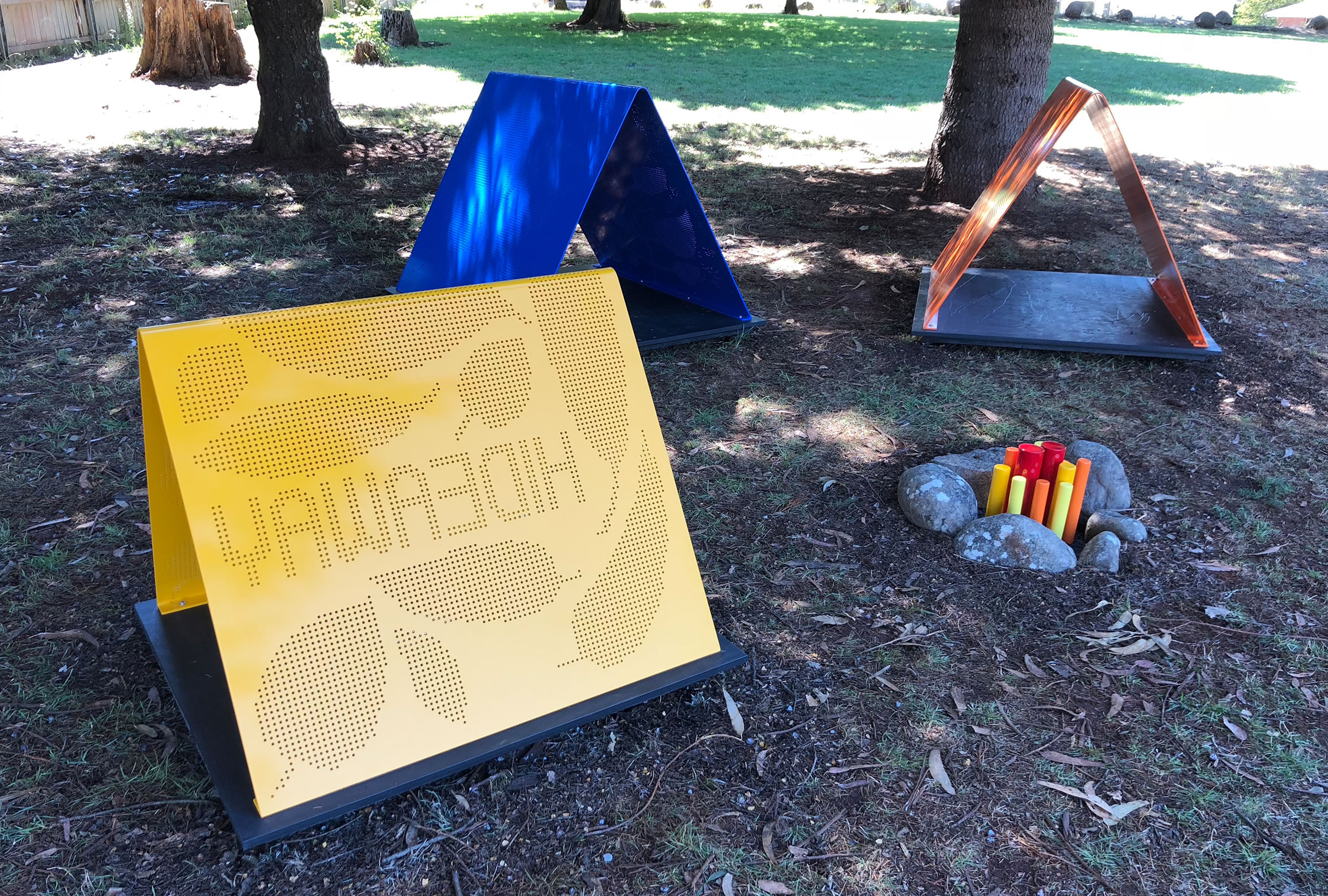 Deloraine Primary School
Tents to play and hide in
Recently installed artwork at Deloraine Primary School, School Camp is a trio of old fashioned tents complete with camp fireplace.
The artwork has been specially designed for students who want to retreat from the busy playground. The tents are positioned under a grove of trees and are constructed out of sturdy aluminium router cut sheets of powder coated aluminium, and are secured to bases of recycled high density plastic. The bases have been hand routered with designs of sleeping bags, backpacks, torches and bushwalking shoes.
Secret messages have been designed using perforated holes, rewarding children inside the tents looking out.
School Camp has been created to encourage imaginary play for primary school students. They can play and lie inside the tents, enjoying filtered sunlight and the textural nature of the holes and routered designs, or sit and flop over the outsides. Cooking pots can also be added to play at the fireplace. Students are encouraged to weave coloured yarn or string into the tent's 6mm perforations.
Artwork concept, construction and installation was devised and implemented by Cathy McAuliffe Design and Drew Edwards from BYA Architects.